I am first and foremost a mom and wife. We have 7 children that we homeschool (yes, I birthed each one individually!). We love to ski/snowboard, camp, make healthy treats, and play in our creek! When I was diagnosed with breast cancer, it was the focus on my family that got me through the rocky journey.
We live in rural Idaho on 15 acres where we raise cows and chickens along with organic produce. I am passionate about practicing what I preach and am continually working to improve my health and the health of my family.
I get asked all the time how I do it with 7 homeschooled kids, but honestly, I couldn't do it without them! My kids are not only my inspiration but they help with the cooking and cleaning and running the farm. They also literally help with our business doing things such as video editing, IG posts, recipe testing/tasting, etc. And my 11 year old is the artist for the cover of my book (just a little proud of her!).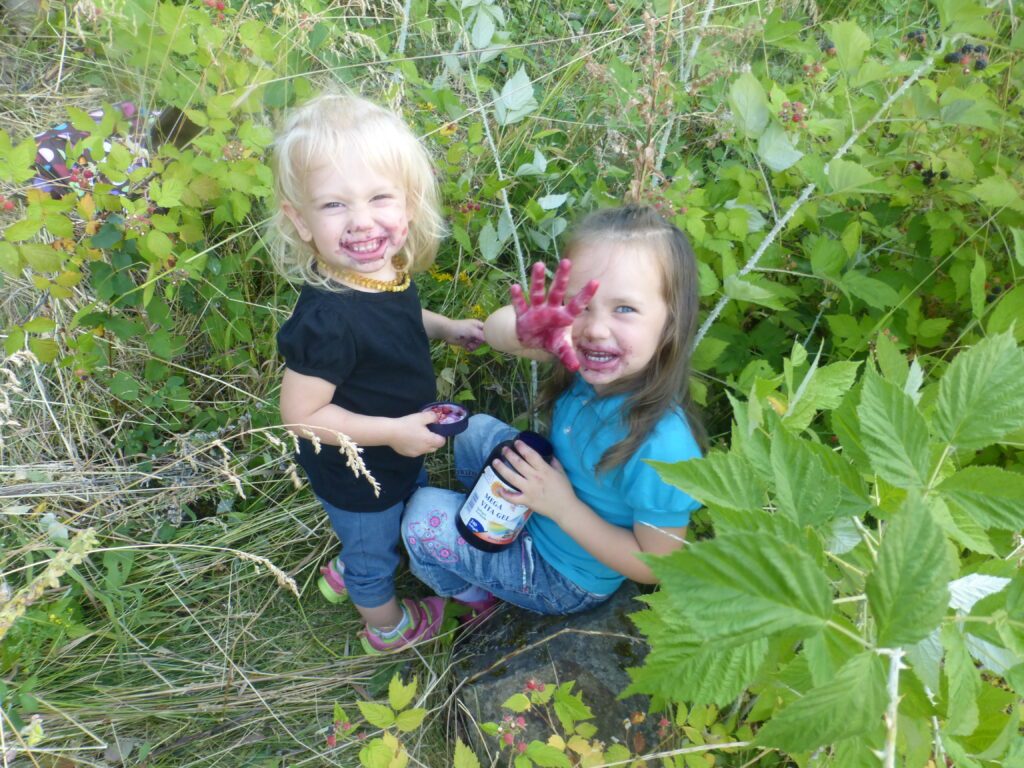 We moved to Idaho because we wanted a more rural life and to have our own animals that we would know what they are eating (because that is what we'll be eating!). Yes, we are the crazies that do "all the stuff!" But after overcoming cancer, I'm serious about health –
mine and yours!


Katrina is an educator, an author, and an international presenter. She is a board certified in holistic nutritionist and a 2nd generation Pilates Master Teacher. Her passion is teaching which she has been doing for over 20 years – Pilates teacher training as well as functional lab training for practitioners.
Her journey with back pain and then breast cancer was both painful and scary but they ultimately led her to dive into understanding why they happened and how she could not only help herself, but also help others.
Katrina is passionate about helping others enjoy movement. With Pilates, she utilizes muscle balancing techniques to help relieve joint pain, improve balance and coordination, and strengthen core stabilizers for improvement in all types of movement.
She has created an industry-changing Pilates teacher training program that helps burned out women develop a completely new lucrative career that gives them control over their schedule as well as the ability to help others enjoy movement.
Katrina is a 2nd generation Master Pilates Teacher designated by Lolita San Miguel (pictured to the right with Katrina) who was certified by Joe Pilates himself. This means all Katrina's students are 3rd gen which is a prestigious designation. Katrina also taught Anatomy alongside Lolita for many years.
Katrina has been training Pilates instructors internationally since 2001 through in-person comprehensive trainings, continuing education conferences, and online courses. She was invited by Nora St. John to join Balanced Body at their education inception.
She founded Personalized Pilates in Scottsdale, AZ when she was only 24 and she has run it from another state for the last ten years.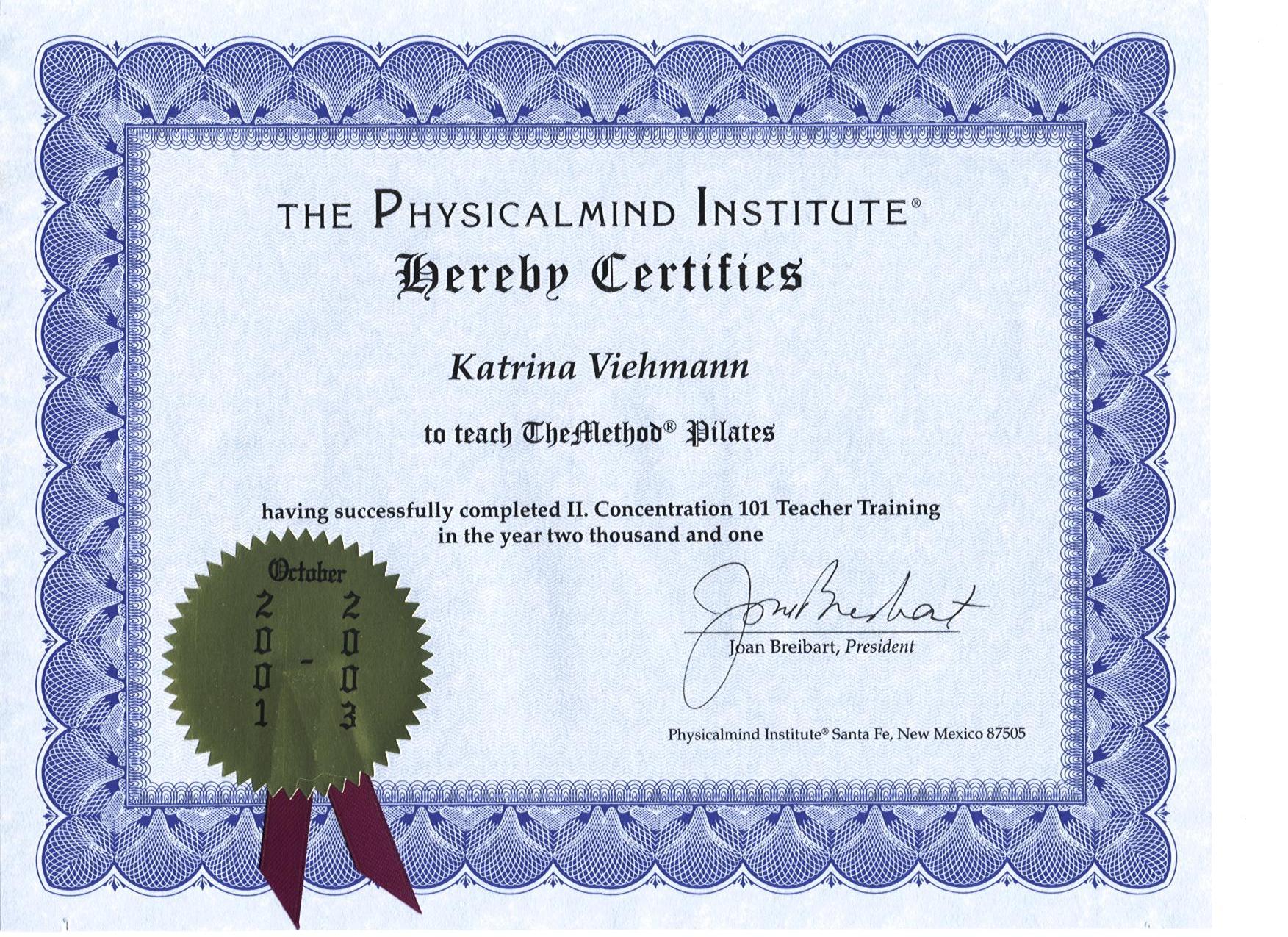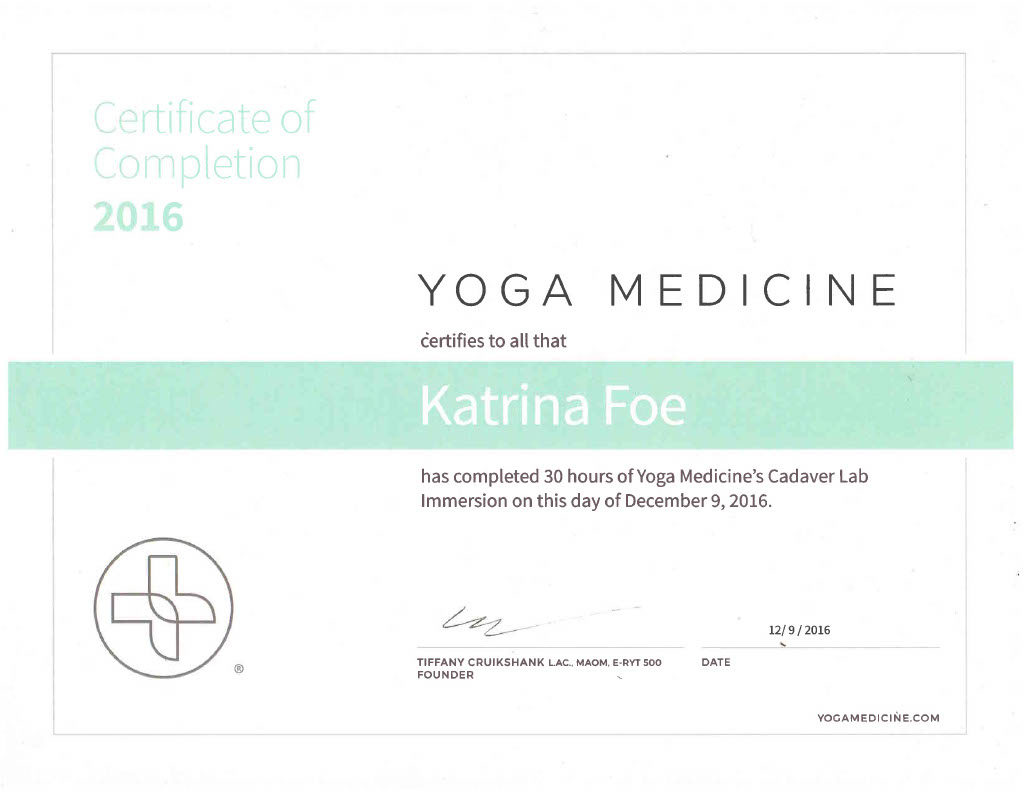 After Katrina addressed her own cancer 100% naturally, she wanted to understand more of how to prevent and reverse this awful disease, both for herself and to help her community.
She is deeply passionate that by using functional testing, you can discover the root cause drivers that allowed cancer to proliferate in the body so that you can then get it into remission and not live in constant fear of recurrance.
Katrina finished her nutrition training through Nutritional Therapy Association, she continued on to take all 4 levels of functional lab training through Restorative Wellness Solutions. She is board certified in holistic nutrition and is constantly continuing her education with extensive reading, lectures, and courses.
In early 2020, RWS invited Katrina to join their instructor team training other practitioners to interpret functional labs and create custom protocols. Katrina also presents nationally at conferences both online and in person.
Katrina specializes in integrative oncology and empowers women to take control of their health so that they can get in remission and not live in fear. She has been certified under Dr. Nasha Winters as a Metabolic Approach To Cancer Practitioner.
Her book, Nutritional Pilates; Relieve Joint Pain, Lose Unwanted Weight, and Prevent Chronic Disease to Become Your Most Vibrant Self! will be released in the beginning of 2023.
Podcasts Featuring Katrina Foe
Listen to REAL clients talk about their healing journey and what helped them the most!
Hear the whole story of how Katrina overcame breast cancer and other health obstacles naturally.
Join hundreds of healthy people
Katrina has helped me find what was causing my hot flashes, lack of energy, blemishes and extra weight, but didn't overwhelm me with the information or steps I needed to take in order to heal. Her knowledge, drive and love for better health is obvious and so encouraging. God has really blessed me through her.
I'm so thankful for Katrina and her incredible knowledge! Before i felt pretty alone and aimless trying to figure out what was going on with my body. I've been to many doctors and come away disappointed. But now i feel confident and have a plan to heal! The difference is that katrina focuses on using nutrition to support and balance the bodies natural healing abilities. This gets to the root instead of just treating symptoms! She is so kind and encouraging, and always available to answer questions. I live that when i talk to her it's like talking to a friend who genuinely cares.
I noticed drastic differences in my energy level and mood within a week of beginning the supplement and nutritional protocol she recommended for me. She has gone above and beyond for me and my curious nature, and has encouraged my understanding of the interconnectedness of the human body. Katrina has treated me with respect and concern because she believes that my body has been created in the image of God and I am precious to him
I went to see Katrina when preparing to try to conceive my third baby. I had past fertility problems and wanted to get a head start on preparing for a healthy pregnancy, even if it took awhile like the previous two. She was so helpful in laying out our options, and answering any questions we had. She cares about you as a person, and not just another patient to "fix" and send on their way. We got pregnant on the second month of trying and now have a beautiful healthy 6 month old baby girl.
‧If you want a patient, quick-responding, detailed, one on one relationship with compassion and understanding ‧If you want a refreshing and reassuring experience that goes against the grain of traditional medicine and helps you to take ownership of your health and end the days of medical visits that amount to you being just another patient whose name is a number and you're diagnosis is based on another medical code number used for insurance purposes, then I recommend Katrina Foe
Katrina opened her studio in Scottsdale, Arizona in 2001 and its called home by clients from professional athletes to the wheelchair bound. We specialize in post rehab work and Pilates teacher training. Just like our name, we pride ourselves on customizing everyone's workout to bring balance to their body.
We believe that everyone deserves to enjoy movement!
5010 E. Shea Blvd 260
Scottsdale, AZ 85254
602-750-5799 phone/text
support@personalizedpilates.com
Testimonials for Pilates Teacher Training
"The course fully exceeded my expectations and was so helpful and inspiring! Katrina Foe has so much knowledge and her teaching method and explanations were absolutely terrific. I learned so much!"
"Katrina really made the material "come to life." Her verbal and manual cueing are impeccable and she helped us take what we were learning to an even deeper level."
"The teaching materials are excellent! The quality and quantity of pictures, instructions and details are so helpful and so well done. The course was great. Katrina Foe was, as always, a wonderful instructor."
"The class was excellent. The explanations were clear and thorough. Pace was very good. Teacher was outstanding. I would take any class she taught."
"Katrina is a fabulous teacher whom gives more information than the even the book. She is constantly giving extra modifications to make the exercised both easier and harder. I would highly recommend her to anyone."
"Katrina did a fantastic job teaching us the material. She is very patient and understanding and she has a great energy level that is contagious. I was very happy with the course and I am looking forward to the next level. Thanks,"
"I learned a lot from Katrina. She broke down the moves into do-able progressions that can be used as independent exercises. Katrina is very encouraging and professional!"
"Katrina Foe is an excellent instructor and makes the learning fun yet focused. The material and format of the class is good and flows well."
"LOVE LOVE LOVE THE WHOLE PROGRAM!"
"Katrina Foe was an incredible teacher. Her teaching style was easy to understand and implement. The course was above my expectations. Thank you!"
"The manuals are very well written and the exercises are well explained & photographed. Katrina's teaching is phenomenal and her ability to make the material understandable on a multitude of levels greatly enhanced my learning experience."
"Katrina is an excellent teacher. She is very good at sharing her knowledge and many years of experience with her students. She's excited about Pilates and that energy comes across."
"I enjoyed the format of this class VERY much. The information was presented clearly and the hours flew by. Katrina was a fabulous teacher!"
"Katrina was absolutely Great!! She is very knowledgeable and made me feel at ease! She was so friendly and welcoming that I really took away more from the class than just Pilates - I truly had a great experience and am looking forward to the next level!"
"Katrina is an excellent instructor and very knowledgeable anatomy and kinesiology. Her interaction with students (at all skill levels) makes the material very retainable."
"Loved the format of the class. It was very helpful the way she went through the exercises - demonstration, then we talked through the exercise and then we all did the exercise."
Hear what our students say...
I was so grateful to find Katrina Foe! It was very nice to work with someone who saw me as a person with individual and specific needs, rather than just a line on a list to check off. Katrina took the time to hear the whole picture and put together a protocol carefully put together just for me. She was always available to answer my many questions! I was excited to see just how much improvement we made, even eradicating an issue that I had been chipping away at for many years. I highly recommend Katrina for your medical needs!
I really enjoyed working with Katrina and felt very comfortable talking about my issues in an easy relaxed environment. I feel like I got significant relief from my digestive symptoms by taking the supplements Katrina recommended. I also experienced healing in my foot from plantar fasciitis using the many techniques Katrina gave me. Overall I was happy with my experience and outcome and wouldn't hesitate to recommend Katrina to a friend.
Working with Katrina has changed my life. Before I worked with her I had problems with inflammation. It was all throughout my body. I really tired and lethargic all the time. I was missing out on life with my kids. I am extremely thankful for the time that she has taken to research so many supplements. She has been extremely knowledgeable about all of my hormones and blood sugar issues. The time she has spent researching the best products saves me so much time. What I love best about working with her is that she is always positive and encouraging about everything going on. Today I have a lot more energy. I have been able to play soccer and go on bike rides with my kids. Thank you Katrina
I have spent two decades trying every kind of treatment under the sun with little to no results. In less than one year of treatment with Katrina, my hormone levels have come way up, most of the bacteria in my gut is gone, my severe itching has stopped, my inflammation is way down, my energy has returned, my brain fog is gone, my nails are growing again and more. While I still have things to work on, Katrina has a clear path in place and I have no doubt that I will see great results. She has worked tirelessly to get to the root of my issues and her endless dedication is evidence that I have found a practitioner who cares not only about my health results but also about increasing my quality of life.
If you are truly ready to change your health and know you want to do it in a natural way, then I highly recommend working with Katrina. She helped me find the root cause of my health problems not just "fix" the symptoms of it. She helped me to understand how to use food for healing, and to gain a better understanding of what is healthy and what was not as well as what real nutrition is and how my body needed these things to function and heal properly. Her program for me was easy to follow and she was always ready to answer questions as well as share a recipe when needed. The bonus for me was seeing my energy and health return as well as seeing the other small issues I was not working on clear up.
use nutritional pilates to change your life
Experience Amazing Results when you put Nutritional Pilates To Work In Your Life Today